1. AC Classrooms: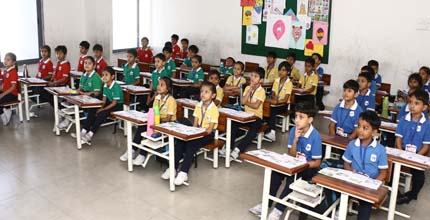 The fully air conditioned classrooms provide a conductive and comfortable environment where in the students are unperturbed by changing weather conditions. It has been found by research that in the comfort conditions the working capacity of the human beings increases. If the room temperature is very high, not all the heat from the body is released and the person feels uncomfortable from deep within that causes irritation of mind and lack of concentration. The person also tends to get tired fast in hot temperatures. At the comfort conditions created by the AC, the person feels peaceful from deep inside and is able to work more. The clean air further helps human beings perform more work.
---
2. A.V. Classroom:
All the classrooms are equipped with audio visual digital facilities. The classrooms of the school are smart in the true sense of the world. The classrooms are equipped with interactive smart boards and projectors.
---
3. Maths Lab: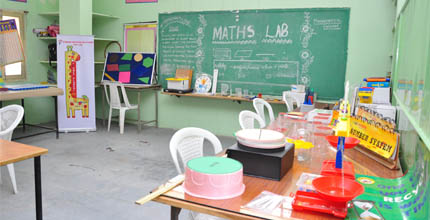 The mathematics laboratory is a place where anybody can experiment and explore patterns and ideas. It is a place where one can find a collection of games, puzzles, and other teaching and learning material. The materials are meant to be used both by the students on their own and with their teacher to explore the world of mathematics, to discover, to learn and to develop an interest in mathematics. The activities create interest among students or in anybody who wants to explore, and test some of their ideas, beliefs about mathematics.
---
4. Science Lab:
"One must learn by doing the thing, for though you think you know it, you have no certainty until you try" – Aristotle
Situated in the middle wing, the middle school science lab is very well equipped and well lit and can accommodate 40-50 students at a time. The specimens, apparatus and chemicals are available to the students for hands on experience. The students of classes VI-VIII perform experiments and activities related to their lessons. Once every fortnight their classes are also conducted there. The availability of computer in the lab makes it easier for children to prepare and make project presentations. The middle school science lab is a place for learning, experimenting, exploring and relating theory to practical learning. It gives an opportunity to young minds to satisfy their science related curiosities.
---
5. 3D Classroom: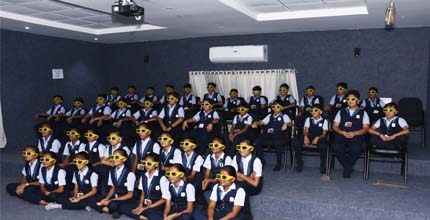 3D is one of the technologies currently on the cusp of making a great breakthrough in to the world of education. Of course, it isn't a new technology but its advance towards becoming part of the school 'furniture', has seen a large growth over the last couple of years. This growth is also fuelled by new advances in hardware and software, as well as new approaches for teaching and education. This has led to increasing use of 3D in the classroom to more effectively help students to understand. There is much anecdotal evidence that suggests that 3D directly assists and helps to engage students and getting them more interested in the lesson at hand. This is clearly an extremely valuable tool when trying to enthused students. Krishna International Public School - Patan, is the first of its kind in the city to be equipped with such a hi-tech technology.
---
6. Computer Lab: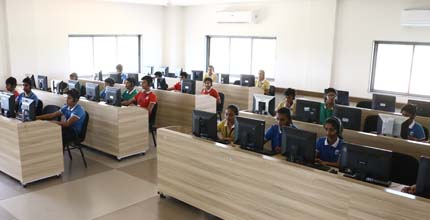 Technology advancement has affected every sphere of life especially education. This has changed our perception of what a school should provide for its students. In times of booming technology the computer labs at KIPS provide the appropriate platform to the students to be future technocrats. The computer labs are used not just to hone the skills of computer geeks but also provide an exposure to the novices.
This is not the end of our computer network; we have one computer each for staff room, accounts, reception, library which are all connected through local area network. At KIPS the world is at single click, through access of Internet.
---
7. Art & Craft Centre:
Art is an important subject not only on its own but in the context of rest of education as well. We understand that experiencing and making works of art benefits students in their intellectual, personal and social development. Research studies point to strong relationships between learning in the arts and fundamental cognitive skills and capacities used to master other core subject, including reading, writing and mathematics. The importance of art education is for us to evaluate ourselves on how we connect with our surroundings. Art plays an important role in almost all aspects of education, from creativity to interpretation to discussion to understanding design. Our Art and Craft Department is well equipped to unleash each child's inherent talent. Guiding them through various techniques and helping children achieve their aspirations.
---
8. Music & Dance Centre:
Dance and Music room explores students to a wide range of music and dance forms. Children are groomed in both Indian and Western forms and put up amazing performance in the School functions. Music is the food of the soul. It is the source of solace and upliftment.
Vocal music training is given to the students and children are taught to use various instruments like Congo, Bongo, Harmonium, Casio and guitar. Indian and Western Indian dances like classical, folk and contemporary dances are taught in the school. The school has a provision to professionally teach instrumental and vocal music under the able guidance of qualified and experienced faculty.
---
9. LRC(Learning Resource Centre):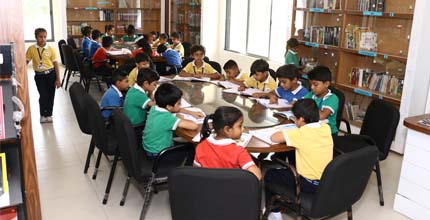 The KIPS Library is one of the hallmarks of the school. The library houses a wide variety of books and journals. It serves as store house of information related, to prescribed text books and beyond. Its purpose is to inculcate reading habit amongst students.
Renowned works of Fiction, Classics, Self Help Books, Science & Technology Periodicals, and Journals related to history, culture, exploration along with selected local and national dailies will be housed here. All articles in the library will be carefully scanned and selected to ensure the correct development of the students. The school has a spacious and well stocked library. A code of conduct is followed to enable the students to have an easy and smooth access to academic resources. It tries its best to cater a book for every reader and every book a reader. The school subscribes to various journals and magazines to inculcate the habit of reading for students as well as teachers. faculty.
---
10. Parent Longue Room:
We provide a user-friendly, clean, comfortable and child friendly Parent Longue. Parents should feel that they're in an environment where they can comfortably read, wait for a child or for any kind of productive work with school.
---
11. Sports: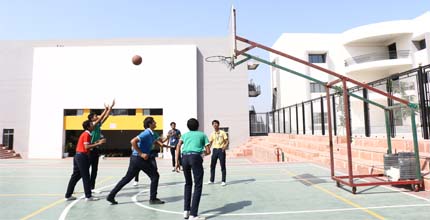 According to Theodore Hesburgh, author of "The Importance of School Sports and Education," it is imperative for school age children to have access to sports and games. Not only does it empower youth and promote higher self-esteem, it also motivates students, enables them to earn better grades, especially in schools where obtaining certain grades is a pre-requisite to staying on the team. Numerous physical benefits include maintaining a healthy weight, preventing chronic diseases and learning the skills necessary to maintain a healthy lifestyle after graduating. Keeping all these things in mind we provide huge space for outdoor and indoor sports.
| Outdoor | Indoor |
| --- | --- |
| Volleyball | Badminton |
| Basketball | Swimming |
| Lawn Tennis | Chess |
| Cricket | Carrom |
| Skating | Ludo |
| Yoga | Table Tennis |
| Shooting | |
| Archery | |
| Athletics | |
| | |
---
12. Short Message Service (SMS)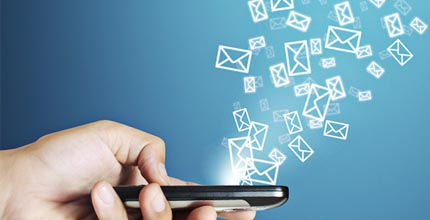 The way education is imparted today has changed dramatically. Parents today look for that small extra edge that one institution has over the other. Parents worry endlessly about the well being of their wards & are keen to know what's happening at the school & how their ward is faring. School SMS System is an advanced text message information disbursal system which lets the parents to keep an eye on their ward's performance all the time and also keep them aware about any major or minor event and change taking place in school. Krishna International Public School - Patan feels utmost pleasure to proclaim itself as the pioneer school to have introduced such ahead-of-the-time facility for the parents in the school.
---
13. Mobile App: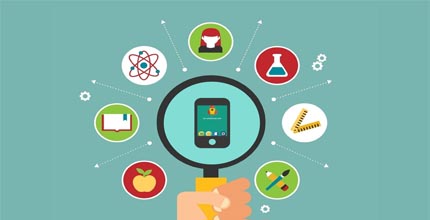 We certify and recommend the best education apps, so that teachers, parents and students can feel confident in mobile learning in the classroom and at home.
---
14. Infirmary: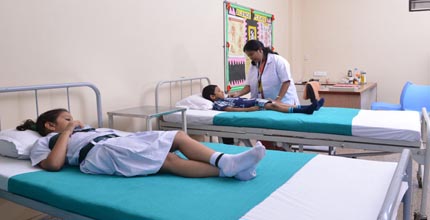 Healthy mind resides in a healthy body. We at Krishna International Public School - Patan have a health centre with a qualified nurse, who takes care of the first aid needs of the children. Periodical medical check-up of every student is done and records are maintained. In case a child needs special medical attention and treatment, parents are informed and specialist doctors contacted.
The school infirmary is looked after by a qualified Nurse. Medical check-ups of students are regularly carried out and a record is maintained. If the doctor is of the opinion that a child needs special medical attention, the parents are informed of the same.
Health centre and clinic, which function throughout the school timing, provide first aid and immediate medical attention.
---
15. Canteen: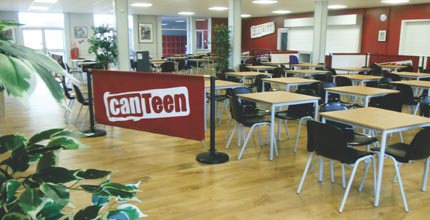 The school canteen is the favourite get together spot for the children. Both snacks and proper meals are served here at pocket friendly rates. Merry meals are shared by the children in the canteen.
Strict supervisory hygiene checks of the cafeteria are conducted by school administration. Serving of processed foods, other junk passing off as edible stuff and items heavy in transfats is discouraged.
---